Starts with Andre and Lucious going to Shine's studio to get Nessa to join them
An experience only a black woman can give you – Lucious
lol. Andre getting hawked by the police. That's funny.
So we come inside the studio with the beautifully talented Nessa and Andre falls in love on first sight
And Shine catches on and he is ready to fight.
I love how he is not so uptight with the neck tie and stuff.
So all of the other music producers and and Rozay look a like are there to bid on her….
So they are going to bid on Nessa and I don't feel to comfortable with that.
Shine a cold cold man.
So Becky is getting confronted by Lucious for letting Nessa slip through their fingers.
Lucious is cursing at Becky and she is like don't call me out my name and I don't have the authority level to book her.
She says she asked for the promotion and guess what…they hired out of house.
So Lucious is still bitching and he is annoying with his angry ass.
Y'all fucking Becky over and I don't like that too much.
Cookie schedules a session for Tiana for a clapback song against Hakeem…ugh…
Then we have three kids from the foundation with councilman Dubois
They play an elementary orchestra and then DuBois gets to business about getting Gia to sign on with Empire
But I guess its a date with him ad Cookie to watch/evaluate Gia.
Porsha is fashionable as hell. What runways they getting her clothes from.
Apparently, DuBois is someone that Cookie's daddy wanted her to be with.
What did her daddy do for a living?
Skipping school and Loretha is her real name.
LUCIFER LIONS – Cookie's Dad
So Lucious doesn't like Dubois. But like Cookie says he is a good man not some asshole i.e. Lucious.
So we have Hakeem, Andre, and Lucious come in about Nessa
And Hakeem getting some muscle
Andre suggest that they add an extra million with stips to get Nessa to sign but Lucious will give her 2.5 million
Andre and Lucious have a 1on1 about Jamal visit to Freeda and how he wants to go back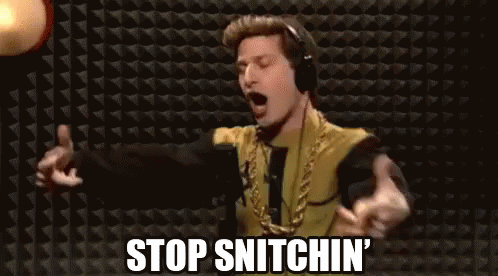 And Andre….BTW…
So we have Jamal and the group therapy guy there at the prison to see Freda.
So Freda got fucked up and its because of her shooting Jamal and says she deserves.
No one deserves that boo.
So we jump to Nessa and Shine at a party with Hakeem while they are recording it for XStream. I'm so sick of writing that word.
XStream = XS
Damn!!! Shine was given the offer on napkin streaming in time square and he straights up outs his stupid ass and says that the rest have to bid up.
That's how you do business.
I love how Cookie is working hard to look right for Dubois and the Charity event, but mostly Dubois
So the white guy gives a suggestion and it looks dope….FOR A PIMP.
So she changes into some…
The event that they are going to is a charity.
They speak with some asshole uppity women there and feels overwhelmed by their bigotry.
Gia is really a classy lady who sings opera!!! Okay Empire.
Then Cookie's ghetto ass gonna applaud like she crazy and embarrass herself.
So she hides in the bathroom and the two uppity women come in talking shit about her and bust out!!!
I have a charity for you, it's called: Make A Wish!!! – Cookie
So she is there and I am waiting for Hannibal to come out
So Tiana doesn't want to do the session and the diss or clapback at Hakeem because she doesn't want to be that type of star
So Cookie tells her about the opera that she saw last night about a lady fighting over two men
Jamal and DuBois have a sit down about cookie and Jamal lets Dubois know that he has to go into Cookies world to really have a chance. Then they talk about freeing Freeda from jail
So Andre meet Nessaa at her clothing factory to talk about signing with Empire
And Andre says Shine is exploiting Nessa…really…
We find out Nessa is Shine's adopted daughter.
Andre is really flirting with Nessa
She signs the deal with Sexy Andre
At Empire, Lucious's house, Shine comes in and punches Andre deadass in the face…at the man's house…
But Andre fucks that fool up until he pulls a gun and daddy got a bat and he gets knocked out
Shine is forced to sign the contract and then gets the boot…literally…from Andre.
So Freda is claiming a fugue episode, which is when she became a different person, occured when she shot Jamal.
Jamal really stands up for her
In fact, all the Lyon boys stick up for women and I respect that.
BUT THEY ARE STILL ALL BAD BAD BAD MEN!!!!!!!!
So we have the Nessa XStream session and Tiana is singing sampling the opera song from the charity sung by GIA.
Dubois still trying to put the moves on Cookie
So we get a flashback and that's ANNOYING AS FUCK!!!
So Loretha was named Cookie by Lucious
And when Barry, the good guy wants to see where she was, Lucious beats the living fuck out of him
Then we found out that Lucious paid for Freda to get her beat up after hearing about Jamal's visit prior to him going.
So Freeda and Lucious made a ploy to get Jamal to act and that crazy thing will prevent her from snitching on Empire.
See what I mean when I say bad bad man.
But how did Lucious know that they would go with the crazy plea?!!!
Lucious really just like hurting people I think.
So We have Jamal and the dude from group therapy.
They will work something out
Jamal takes his medicine with alcohol, which can cause drastic effects on a person to which they forget what they are doing or done.
And foreshadow: Cookie was changing with a Jimi Hendrix photo earlier while talking to some gay dude. Is that for Jamal?
Now Shine wants to shoot up and go to war with Andre and Lucious.
But Nessa is at the Lyons and trying to get it on and popping with Andre sexy ass.
But Andre gets triggered and the Rhonda demon comes up and it wants to fuck her too
Then they have some demonic threesome
Didn't Eminem say something about that?
Note:
I love how they are giving industry secrets without telling you straight out what they are. Andre needs to warn me before he puts shirt on.